Aerofoam® Alupet Tape is a special aluminum foil tape reinforced with PET film backing combined with strong solvent acrylic adhesives and an easy release liner for ease of removal, thus saving application time. It can be used on Aerofoam® XLPE insulation to cover the joints. Tapes are suitable for lap joints, face-to-face joints and corner joints.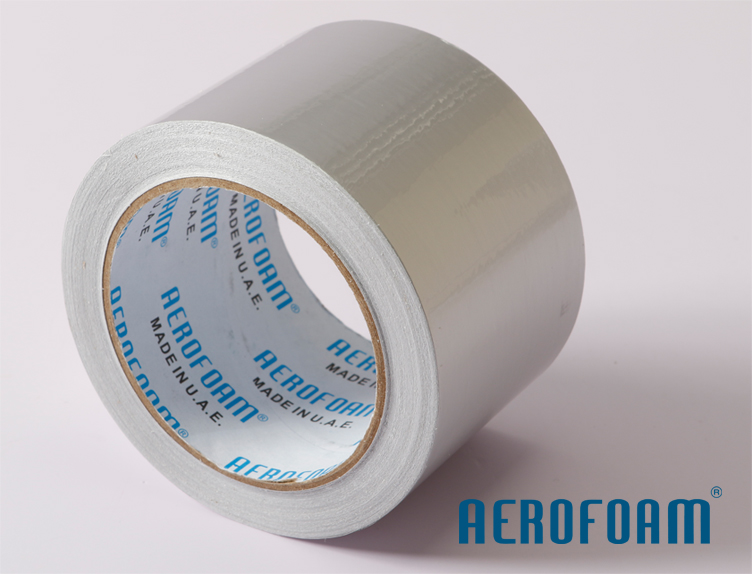 APPLICATIONS
Alupet Tape is designed and dedicated for Aerofoam XLPE insulation system and AeroSound SLM
Suitable for all kind of joints and fittings for piping and ducting inside the building
Alupet Tape is a PSA (Pressure Sensitive Adhesive), pressure needs to be applied during the application.
In order to install Aerofoam® Tape in a professional manner, please consult the Installation Handbook.
PROPERTIES
Low moisture content – good sealing properties
Excellent reflection coefficient
Long service life due to the high-quality solvent acrylic adhesive
Perfect match to the Aerofoam®

 

XLPE alupet foil
For Aerofoam Alupet application we are recommending to use a flexible spatula as displayed on the picture (Gallery 1st image).
Aerofoam Alupet Tape TDS (Download  Link)
Aerofoam Alupet Tape MSDS (Download  Link)
GALLERY