AeroSound LX, LN – Sound absorption for duct
AeroSound LX is made from semi-open structural Polyolefin material; There is a pressure adhesive layer (PSA) on the back. The AeroSound sound absorber is designed to reduce duct noise, but can be used in box-shaped, mufflers. Due to no dust or microfiber, Aerosound absolutely does not affect the health of the construction worker. In addition, AeroSound is a completely safe product for indoor air quality (IAQ), because the product does not produce mold or bacteria.
Products with long service life and other good technical properties such as: easy to apply, saving construction time and costs; easy to clean; good elasticity.
AeroSound LN is an absorbent material made from vulcanized rubber. The AeroSound LN has a flexible, semi-open structure that is used for the internal sound absorption of the duct.
Standard Thickness (15mm, 25mm) + Dimension (1,2x20m & 1.2 x 2.4m)
* Other sizes can be produced according to customers.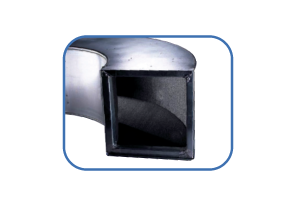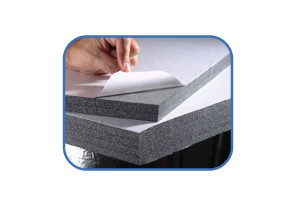 NATURE
Sound absorption – with a semi-open structure, allows sound to allow for efficient absorption of sound emitted from the air over a wide frequency range.
Vibration damping – reducing or reducing the effect of resonance with the sheet metal; Not affected by sound radiation.
There is adhesive layer, so it is easy to install.
CASE STUDY
AeroSound Acoustic Solutions assisted a fitness center by providing solutions for dampening sound propagation. We were able to successfully eliminate any kind of discomfort and deliver a realistic solution for optimum efficiency. Here is the link for the case study: Fitness Center.